Got this one on the big island of Hawaii....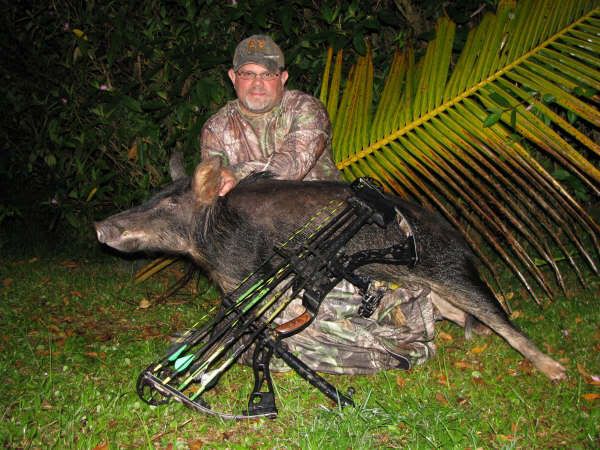 Had a great time...I didnt get a sheep but saw a bunch just could not get within 70 yards...and if it wasnt so windy I would have taken a shot but to much wind...anyway..
I hunted with John Williams "Hele on Hunting" on the big island and if any of you get a chance to go I would definitely give john a call. He will take care of you. He can offer Wild Hogs in the Jungles or Mouflan Sheep on the slopes of the Volcano's...we started at 6000 ft...and made our way up to about 7500 right in between two of the biggest volcano's in the world. You can get ahold of John on Archery talk "AMBUSHER" if you interested or PM me. This was the most challenging hunt I have ever been on...physically and mentally..the sheep can pick you out from a long long way off!!
I also hunted with Eric Sawchuck on Oahu and had a good day of that also. He is on AT also "HawaiisportsmanTV"
Both of these guys have some great places to hunt...I dont think you would be dissapointed.